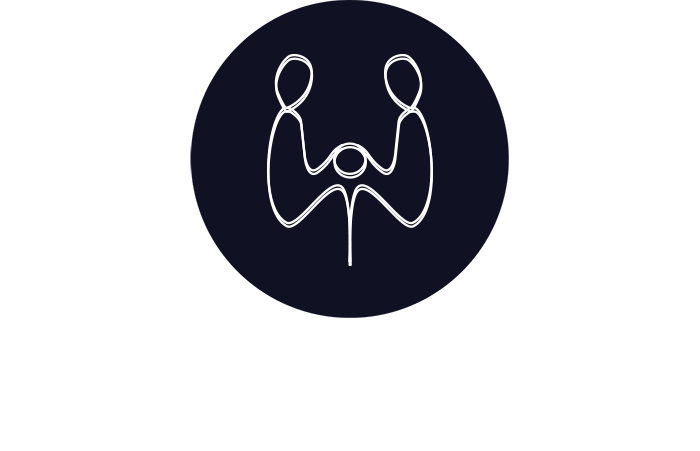 Courageously breaking taboos, lovingly talking straight for a
Dr. phil. Miriam Stark
Business Psychologist (MA)
I acquired the theoretical foundation for my various consulting services through my bachelor's and master's studies in business psychology and perfected it within my doctorate.
The focus of my research was on the following topics, among others:
 
Entrepreneuship
Wellbeing (life satisfaction) & Positive Psychology
The relationship between managers and employees, trainers and trainees,
helpers and help recipients
Work culture and atmosphere
Lying in the workplace
Leadership
Hypersensitivity
Processes of finding the truth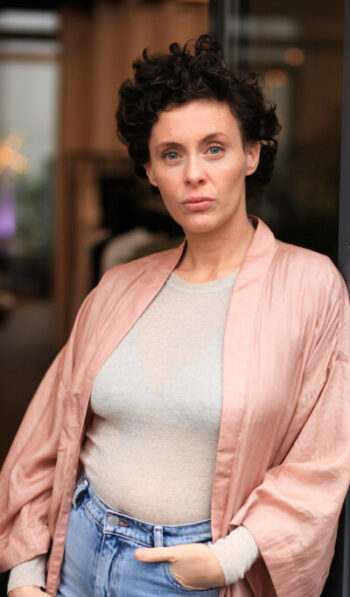 I love the tingling feeling when taboos are broken, creating more freedom to breathe and unfold. The many different challenges that life has given me have made me strong and wise. My own colorful cultural mix and my highly sensitive antennas allow me to be super fast in empathizing with you and your issue. With me it is comfortable and quickly familiar, loving-funny,
deep, enlightening and never boring.
From stony & tight to fluffy & light
After two miscarriages and a strongly performance-oriented life, the feeling of being a "broken" woman manifested itself in me. My body responded to this feeling through an autoimmune disease: Alopecia Areata (circular hair loss). First circular, then total head and then complete body. All my life I was "the Miri with the hair". And who was I now?
In search of answers to this question, I dove deep into the issues that had brought me to this point in my life. I used different methods: TCM, Ayurveda, Reiki, Yoga, Meditation, Somatic Experiencing, Energy Work, Tamalpa, Dance-, Art- and Psychotherapy and many others.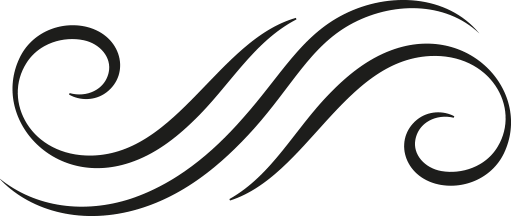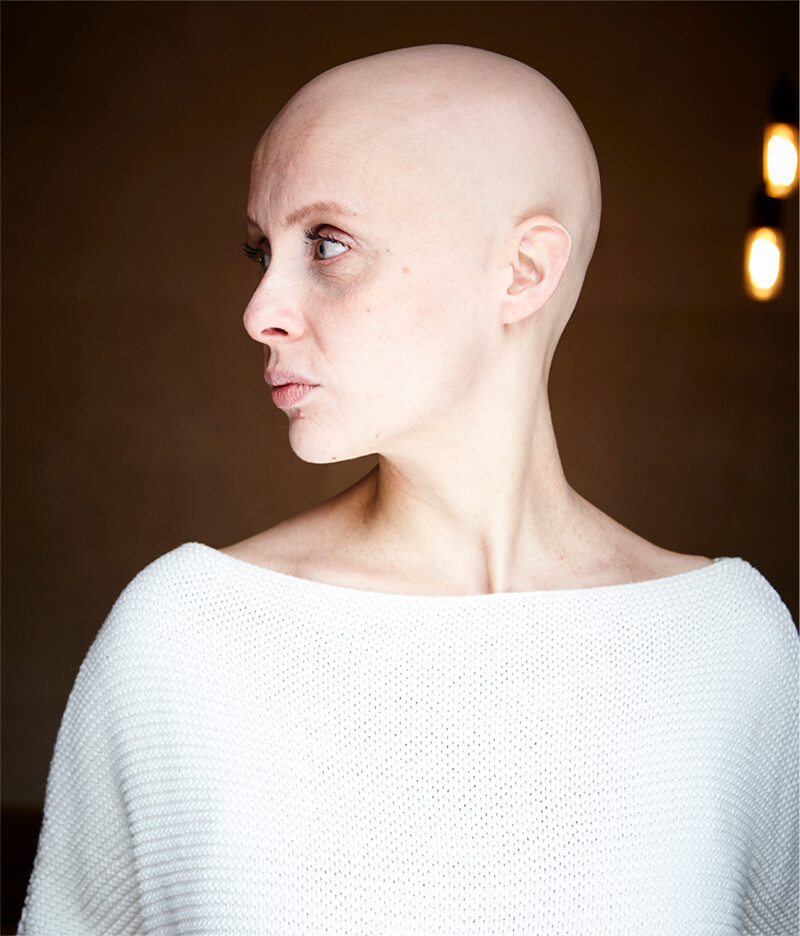 I ultimately treated the core issue of this process, my femininity, through a cycle-oriented lifestyle. After a month of cycle-oriented living, my hair began to grow back. I was in love with cycle tracking, but suddenly there was no period, but two lines on a pregnancy test.
In March 2019, I gave birth to our daughter at home. In my cycle-tracking life, I can give all my feminine facets the space they need and thus live happier, fuller, more satisfied and more feminine than ever – with and without hair.
Want to put your cycle superpowers to work for you too? Book an input session now.
Not quite sure what you want yet? No problem! Let's find out together.
How I work with arbeite you
I effortlessly create a space where you can say anything you want. There are no taboos and nothing is ever embarrassing. We dive right into your issue and find helpful solutions and new perspectives in no time. It can be nerdy-serious or fluffy-funny. I use exactly the method that best serves your needs. This can be strategic consulting, psychological coaching, scientific teaching, energetic sensing or a mix of all of these.
How I work for myself
I work 3 weeks a month. One week a month I have off, or I don't take external appointments. This is my reflection week, where I take care of my issues and the further development of my business.
I have my work regularly supervised and am in constant contact with colleagues to ensure the quality of my work and to develop myself further.
I regularly ask myself how I want to work: online or offline? Sitting on the floor or on the couch? With a bra or without? How many hours per week? By checking in with myself again and again to see if what I'm doing is still in line with how I want to do it, I make sure that I'm in my absolute feel-good space, which is what it takes to support you with full, rich, colorful, loving energy in your concerns.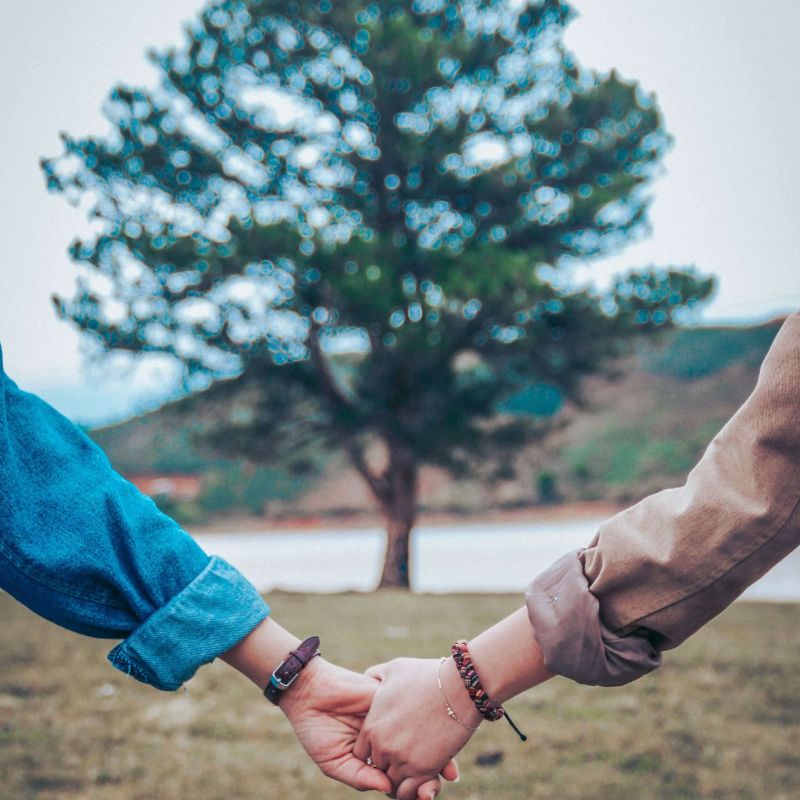 Appreciation
I advise you in a loving way. By this I mean feeling appreciation for you and your concerns, being attentive to detail, and always putting your needs first.

Cycle oriented
I practice what I preach and respect, prioritize and lovingly emphasize your individual cyclical needs in our work.

Authenticity
I can't help but be 100% me, that is, authentic. This authenticity is what I want from you as well, because it is the key for me to see you as you are and to successfully support you in your further development.

Empathy
I empathetically empathize with your world and your system, so I can deeply understand your perspective and thus work with you at eye level.
Fluffiness
I always make sure that the energy between us is light, loose and fluffy and that, even when we speak plainly, no tight or cramped feelings arise (because I don't like that at all!).

Honesty
I advise you amicably, closely, openly and bluntly and I wish this open and honest attitude also from you. Because only those who speak plainly can understand each other and move forward.
Conserving Resources
My solution-oriented, structured and efficient approach ensures that your time, money and nerves are used efficiently.

Humor
I firmly believe in the magic of humor, which blurs the feeling between work and leisure, is healthy and therefore indispensable.

Evidence-based
My work is evidence-based and theory-based. This means that each of my counseling services is based on a sound theoretical foundation.

Unternehmertum, Unternehmensberatung & Personalbereich
2013- heute//tacheles beratung//Selbständige Tabu-Brecherin, Beraterin & Coach //international
2012-2019//move gGmbH Entrepreneuship trainings institut//Geschäftsführerin & Gesellschafterin//international
2017-2018//meta | five GmbH Unternehmensberatung//Beraterin, Projektreferentin// Planung und Konzeption von komplexen Verfahren und Methoden der Personaldiagnostik und -entwicklung, Evaluation und Datenauswertung//Köln
2016-2017// DockCheck AG Werbeagentur//HR-Managerin//Personalsachbearbeitung, -weiterbildung, Recruiting, Inhouse-Führungskräfteberatung, Prozessoptimierung und Vorbereitung der Prozessdigitalisierung, Moderation von Mitarbeiter- und Konfliktgesprächen, Durchführung von kompetenzbasierten Teamanalysen Ableitung von Personalentwicklungsmaßnahmen, Durchführung von Führungskräftetrainings //Köln
2010-2011//Klötzer & Widmann Kompetenzentwicklung Unternehmensberatung//
Freelancer//Durchführung diverser Development- und Assesmentcenter//deutschlandweit
2005-2009//Steinweg Institut Forschungsinsitut//Durchführung und Auswertung psychologischer Tiefeninterviews//Köln
2016//Heinrich-Heine-Universität//Koordinatorin der Manchot Graduiertenschule// Neuaufbau der Graduiertenschule, Prozessgestaltung der administrativen Abläufe, Inhaltliche Konzeption des Lehrprogramms//Düsseldorf
2016//Leuphana Universität Lüneburg, Digital School//Mentorin beim Massive Open Online Course "Ready4study" der Agentur für Arbeit für Geflüchtete zur Vorbereitung auf ein Studium in Deutschland//Betreuung von 30 Teams, Korrektur der Team-Assignments//online
2014//Leuphana Universität Lüneburg, Digital School//Mentorin beim Massive Open Online Course "Share your Entrepreneurial Spirit" der Deutschen Telekom AG// Betreuung von 30 Teams, Korrektur der Team-Assignments//online
2012-2015//Leuphana Universität Lüneburg, Institut für strategisches Personalmanagement und Unternehmensentwicklung//Promotionsstudentin//Betreuung von Studenten/Innen beim Erstellen von wissenschaftlichen Arbeiten//Lüneburg
2013//Leuphana Universität Lüneburg, Institut für strategisches Personalmanagement und Unternehmensentwicklung//Tutorin des Lehrforschungsprojektes "Training von Unternehmen in Entwicklungsländern" für Masterstudenten/Innen
2013//University of Rwanda//Implementierung des Entrepreneurship Trainings STEP (Student Training for Entrepreneurial Promotion) inkl. Train-the-Trainer Seminar für Universitätsdozenten//Kigali, Rwanda
2012//University of Dar es Salaam//Implementierung des Entrepreneurship Training STEP (Student Training for Entrepreneurial Promotion)//Dar es Salaam, Tansania
2014-2016//Hochschule Fresenius Köln und Hamburg//Mentorin im eXPRA und Projektarbeiten//Aufsetzten, Betreuen und Leitung studentischer Forschungsteams//Köln, Hamburg
2012//casablanca gGmbH Gesellschaft für innovative Jugendhilfe und soziale Dienste Leitungsassistenz//Leitungsassistenz//Konzept-, Qualität-, Personalentwicklung; Fördermittelakquise, Fundraising, Spenderbetreuung; Öffentlichkeitsarbeit
2010//widjet GmbH Internetagentur//Freie Mitarbeit//Leitung einer qualitativen Untersuchung für ein Kinder-Internetschutzprogramms//Köln
2010//Sri Lanka Association Berlin e.V. Hilfsorganisation//Untersuchungsleitung//Matara, Sri Lanka
2012-2015//STEP – Student Training for Entrepreneurial Promotion, Universitätsprojekt//Projektmanagerin// Implementierung, Durchführung und Evaluation des Trainings in Tansania und Rwanda, Durchführung von Train-the-Trainier-Workshops, Prozessgestaltung und -optimierung, Recruitment, Auswahl und Betreuung studentischer Mitarbeiter, Fördermittelakquise, Fundraising, Öffentlichkeitsarbeit//international
2016// Holla e.V. intersektionale Frauen*- und Mädchen*Gesundheitszentrum//Wirtschaftspsychologische Beratung//Strategische Beratung der Geschäftsführung, Unterstützung bei der Projektantragstellung, Beratung zum Aufbau und Struktur der Internetpräsen//Köln
2013//"Ein Nachbarschaftsfest" – Ganztägiges Unterhaltungsangebot zur Integration von Geflüchteten//Planung, Konzeption und Durchführung eines Festes zu Integration von Geflüchteten//Köln
2019//Coaching Supervision & Business Consulting durch Sarah Antwerpes & Jan Broders 
2018//Agile Projectmanagement & Design Thinking, Darden School of Business, University of Virginia//Dozent: Alex Cowan
2017//"Trauma – Erste Hilfe Somatic Experiencing", Osho UTA Institut//Dozentin: Maggie Kline
2017//Präsentationstechniken, Stimmwerkstatt//Dozent: Anno Lauten
2014//"Train-the-Trainer- Mastertrainerausbildung", Leuphana Universität Lüneburg//Dozentin: Prof. Dr. Kim Marie Bischoff
2012-2015//Promotionsstudium, Schwerpunkt: Entrepreneurship in developing countries//Institut für strategisches Personalmanagement, Forschung und Entwicklung; Institut für Unternehmensentwicklung, Leuphana Universität Lüneburg//Doktorvater: Prof. Dr. Michael Frese
2009-2011//Master of Arts in Business Psychology//Schwerpunkt: Human Ressources, Hochschule Fresenius University of Applied Sciences
2006-2009//Bachelor of Arts in Business Psychology//Schwerpunkt: Personal- und Interkulturelles Management, Hochschule Fresenius University of Applied Sciences
Stipendien & Auszeichnungen
2012-2015// Promotionsstipendium Leuphana Universität Lüneburg
2015// Gewinner im Sozialunternehmerwettbewerb des Wirtschaftsmagazins enorm mit der Entwicklung der move gGmbH (http://enorm-magazin.de/move-ggmbh)
Bachelor Thesis//"Die Auswirkungen des Mitarbeiterbildes auf das Führungsverhalten von Führungskräften – Ursachen für die Kategorisierung in In- und Outgroups"
Master Thesis//"Mögliche Ursachen und Motive für das Lügen im Arbeitskontext"
Dissertation//"Entrepreneurship and entrepreneurship trainings: Examining short- and Long-term effects"
Buchkapitel/Artikel/Vorträge/ Präsentationen & Symposien
Gielnik, M. M., Frese, M., & Stark, M. S. (2015). Planning and entrepreneurship. In M. D. Mumford & M. Frese (Eds.), The Psychology of Planning. New York: Routledge.
Gielnik, M. M., Bledow, R. & Stark, M. 2019 (2019). A dynamic account of self-efficacy in entrepreneurship, Journal of Applied Psychology.
Gielnik, M. M., Stark, M. S., & Bischoff, K. M. (2014). Entrepreneurship training makes happy: Examining short- and long-term effects on life satisfaction. Paper presented at the 2014 Annual Meeting of the Academy of Management, Philadelphia, PA.